Contact Lisa 

Lisa Larson, M.A., Animal Communicator/Animal Medium,
Reiki Master, Psychic Medium, Shaman, Ordained Alaka'i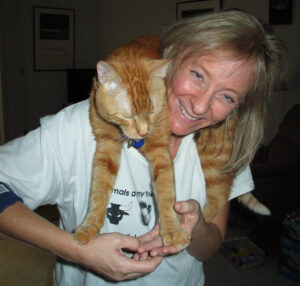 I'd enjoy hearing from you with any of your questions or concerns about how I might help you with the special animal in your life.
All species welcome!
-Lisa Larson, M.A.
Welcome. The best way to reach me is by phone or email. (I'm rarely near my cell, so texting is not a good option.) Please honor that while I work with clients distantly, nation & worldwide, I live in the Pacific Time zone. So, with respect, please time your call accordingly. 🙂
My regular working hours are Mon.-Thurs. 10am-4pm Pacific Time. If I'm not available when you call, in addition to your name, number and message, please remember to leave your email address.  I usually return calls and emails within 24-48 hours during regular business hours (excluding holidays). One last note. I am really good at getting back to people.  If you've called or emailed and haven't heard from me over the course of several days (excluding weekends and U.S. holidays) there is a good chance I did not get your message, so please try again. It's rare I won't get back to you in a timely manner. Thanks. I look forward to talking to you and your fur loved ones.